Building bridges
Breaking down walls
Tuin Concerten
From August 20 till October 31 Steve and Ainsley Apirana will live in the Vierslag and tour in the area and beyond. Initially they were to come mid June but an operation with the needed recuperation time we postpone the tour by two months.
Van  20 augustus tot 31 oktober (door operatie Steve is de tour twee maanden opgeschoven)  zijn Steve en Ainsley Apirana uit Australië in de Vierslag. Ze zijn beschikbaar voor tuin- en huiskamerconcerten, kerkdiensten en andere aangelegenheden. Je kunt hen ook zelf uitnodigen voor een huiskameravond met vrienden óf je kunt naar de Vierslag komen voor een presentatie.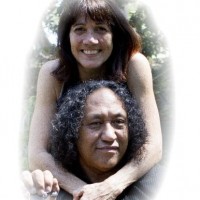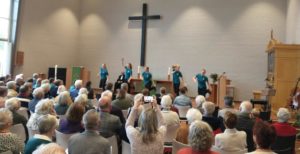 On November 6, during a church service about mission, So Double U, stepteam from Houten, performed to a packed church in the village of Wissenkerke.
Read More »
The Vierslag, center for bridgebuilding, events, meetings and activities.
Our volunteer and internship program is a ten/twelve month training internship that starts in September and ends in August. It is a key part of the Bridgebuilders Training School that equips young people and young adults for the challenges of cross cultural communication and for the many bridges that need to be built in our world today.