In het begin van het jaar zijn we begonnen om mensen die in de buurt van de Vierslag wonen bij elkaar te brengen en de tuin en ontmoetingsruimte beschikbaar te stellen. In het begin kwamen er maar een paar opdagen, maar naarmate het weer warmer werd en er meer persoonlijke contacten werden gelegd, groeit de groep geleidelijk aan. We merken dat veel ouderen worstelen met eenzaamheid en een dreigend verlies van levensdoel. Het is wel een nieuw project voor ons. In het begin kwamen we maandelijks bij elkaar, in de zomer is het om de twee weken op de dinsdagmiddag of woensdagavond.
COFFEE BAR +
In the beginning of the year, we started to bring people together who live in the vicinity of the Vierslag, making the garden and meeting room available. Just a few showed up at the beginning, but as the weather warmed up, and more personal contacts were made, the group is gradually growing. We sense a lot of older people are struggling with loneliness and an imminent loss of purpose for living. It's a new project for us.
In the beginning, we met once a month, as of the summer we meet every week.

Data KoffieBarPlus evenings:
Wed June 28: 19.30 KoffieBarPlus
Wed July 5:    19.30 KoffiebarPlus
Wed July 12: 19.30 KoffiebarPlus
Wed July 19: 19.30 KoffiebarPlus
Wed Aug 16: 19.30 KoffiebarPlus
Wed Aug 23: 19.30 KoffiebarPlus
Wed Aug 30: 19.30 KoffiebarPlus
Wed Sep 13: 19.30 KoffiebarPlus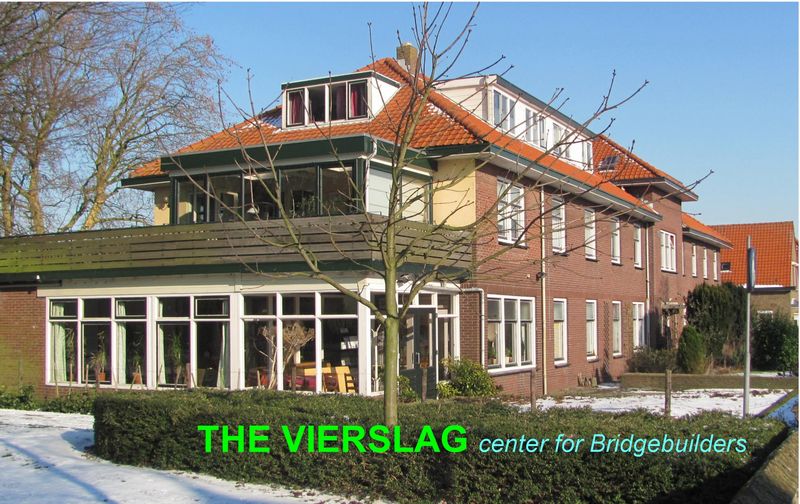 If you are interested in this event, please register via the button below.