Three families purchased an old retirement home in 1983, renovating the building and dividing it into three apartments. After the renovation of the family apartments half of the building was still available and was used for a variety of needs, such as care for homeless, youth needing help in whatever way, travelling musicians now called Circuit Riders, offices, training of youth leaders and more. It was a flexible care community run by the three families, open to all. From the very first day till even today, a piece of black board at the entrance way says "God is het Hoofd van dit huis en toehoorder van ieder gesprek" (God is the head of this house and listener to every conversation").
In 1996 one of the families moved out to begin a separate mission for the specialized (social) care of young people while the Vierslag became a place for the housing and training of young people for Atlantic Bridge.
Today the Vierslag is primariy used for housing volunteers, interns and staff for training in the mission of Bridgebuilders.
Multi functional accommodation: our center De Vierslag
Kitchen
The fully equipped kitchen has facilities as an oven, microwave, refrigerator, coffeemaker. Everything is based on small groups (10 – 15 persons).
Washing room
We have a washing room with washing machine and a dryer and places to hang up your clothes after washing.
Offices
There are four fully equipped offices for staff and volunteers.
Garden
There is a large back garden with a place to BBQ, picnic tables and chairs.
Digital facilities
In the office we have a room with three different computers to work on and we have a wireless internet connection. If you are a visitor you can always use our wireless connection if you bring your own laptop.
Meeting room (also called: coffee bar)
This big room has space for at least 35 people. There are tables and chairs for lunch and dinner and for meetings we have more comfortable seats. The room is newly decorated, and quiet flexible to rearrange to suit your needs. It's a relaxed atmosphere and has good training facilities.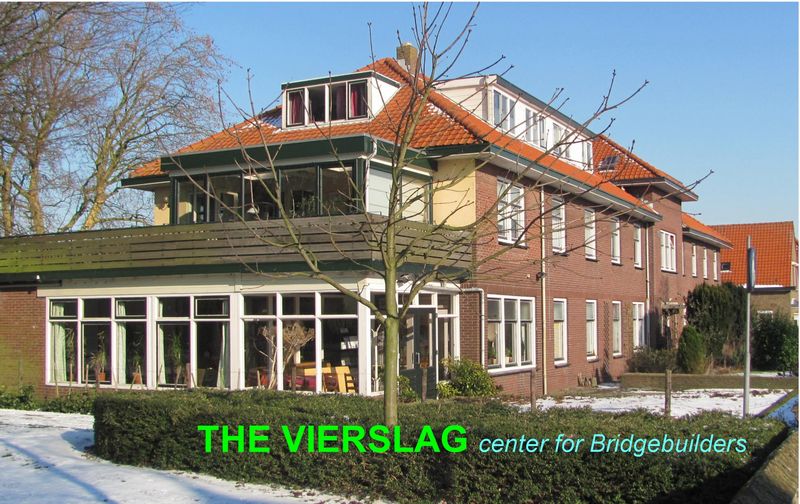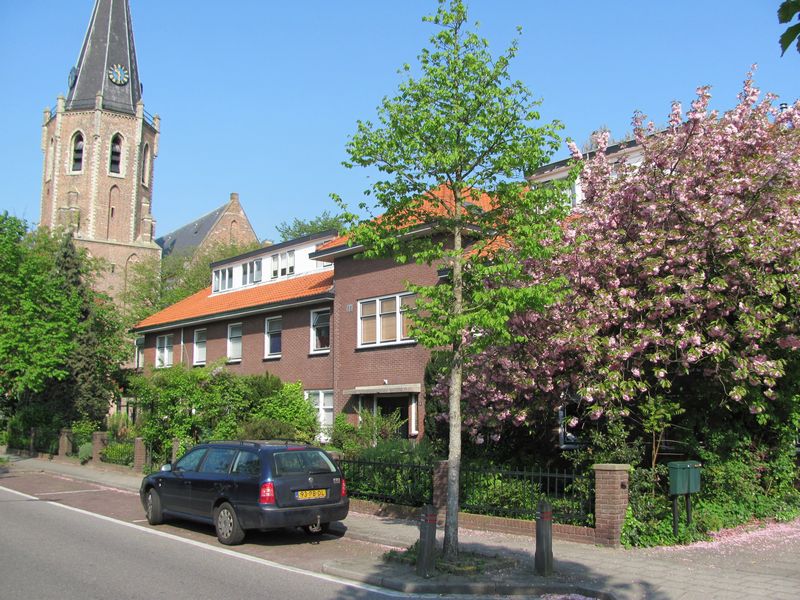 A little glimpse into life for interns...
Kruiningenis a small village in the southwestern part of the Netherlands with a population of about 4.000. It's a typcial Dutch village with several café's and restaurants. A supermarket, post office / bakery, bank, bicycle shop, appliance store, gift shop, drugstore, hardware store and two hair salons make up the rest of the shopping centre. The major industries are a french-fry making factory and potato- and onion-packing plants a few kilometres from the village. A camping area, indoor and outdoor pool, sport hall and playing fields provide opportunities for sports and relaxation. A 15th century church and a picturesque windmill built in 1801 (that still runs!) complete the charm of this rural village.
Kruiningen is about two kilometres from the Westerschelde, where a canal cuts through the peninsula and connects inland harbours to the North Sea. A train station two and a half kilometres away connects Kruiningen to the national train system. The closest city is Goes (pop. 27.000), a 10-minute train ride and 15 kilometres away. Antwerpen, Belgium is 50 kilometres to the south and Amsterdam 170 kilometres to the north. Once an hour there is a direct train to Amsterdam Central Station; the trip takes about two and a half hours.